Book now
Hotel le Tourville Paris
CURRENCY: U.S. dollar USD

Euro (EUR)

Pound sterling (GBP)

U.S. dollar (USD)

Canadian Dollar (CAD)

Swiss Franc (CHF)

Yen (JPY)

Australian Dollar (AUD)

Yuan (CNY)

Rouble (RUB)

Rupee (INR)

Czech Koruna (CZK)

Norwegian Krone (NOK)

Danish Krone (DKK)

UAE Dirham (AED)

Brazilian Real (BRL)

Hong Kong Dollar (HKD)

Jordanian Dinar (JOD)

Malaysian Ringgit (MYR)

New Zealand Dollar (NZD)

Omani Rial (OMR)

Kina (PGK)

Romanian New Leu (RON)

Saudi Riyal (SAR)

Swedish Krona (SEK)

Singapore Dollar (SGD)

Thai Baht (THB)

CFP Franc (XPF)

South African Rand (ZAR)

Moroccan Dirham (MAD)

Argentine Peso (ARS)

Taiwan Dollar (TWD)

Kuwaiti Dinar (KWD)

Bahraini Dinar (BHD)

Icelandic Krona (ISK)

Philippine Peso (PHP)

Bermudian Dollar (BMD)

Paraguaian Guarani (PYG)

Brunei Dollar (BND)

Polish Zloty (PLN)

Shekel (ILS)

Mexican Peso (MXN)

Fiji dollar (FJD)

Qatari Riyal (QAR)

Kazakhstan Tenge (KZT)

Belarusian Ruble (BYN)

Namibian Dollar (NAD)

Uzbekistani Som (UZS)

Dobra (STN)

Honduran Lempira (HNL)

Malagasy Ariary (MGA)

Convertible Mark (BAM)

Indonesian Rupiah (IDR)

Colombian Peso (COP)

Tunisian Dinar (TND)

Turkish Lira (TRY)

Vietnamese Dong (VND)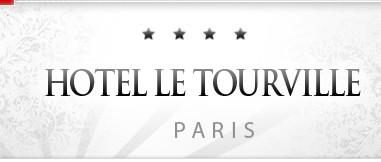 Home > Rooms
Standard room overlooks the avenue and offers all modern amenities and conveiniences.
Superior room is elegantly decorated in welcoming colour, features a comfortable double bed and overlooks the avenue or the courtyard.
Superior room has a beautiful terrace with individual terrace for a little privacy to read, relax or enjoy a cup of tea while overlooking the courtyard.
Junior Suite is roomy and elegant, located on the top floor. It has a bathroom with separate shower and Balneo whirlpool bath.
Thee is a relaxing and cosy lounge with velvet-covered sofas. Enjoy your breakfast in the gracious, welcoming breakfast room.
Services & Amenities
General
Air Conditioning, Balcony, Direct Phone, Flat screen LCD, Hair Dryer, Private Bathroom, Safe, Satellite or Cable TV, Terrace, TV
Internet
Internet Access
WiFi Wireless Internet Access
Photo Gallery
Give us your Feedback
Hotel le Tourville, 16, Avenue de Tourville - Paris
ParisHotels.it
Copyright © 2005 - 2020 | P.IVA# 03458490277